About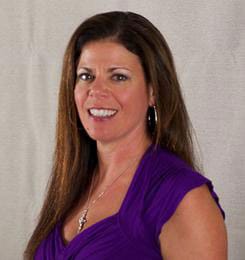 Maria Halvorsen is a renowned Spiritual Medium, Psychic, and Teacher who works with clients in the U.S. and abroad. A practicing medium for over 25 years, Maria is passionate about demystifying the process of mediumship. She brings others peace, knowledge, and a sense of comfort about the Spirit world.
Maria's insights give audiences an understanding of how loved ones continue to live and evolve in the Spirit World. She shares her belief that we all transition into a world of love and compassion. In addition, she has a rare ability to connect with Spirit. She brings through not only evidential messages but also describing clients' loved ones as they appear to her. These include such things as physical features, specific clothing, personalities, ailments, and cause of death.
Committed to working with the highest level of integrity, Maria believes that one of the most important aspects of Spirit Communication is sharing her understanding of the Spirit world to bring healing and love to those on their spiritual journey. Maria offers one-day workshops designed to fine-tune each attendee's intuition. In addition to holding public events, Maria offers mediumship development classes and mentors students privately.
"Communicate with Spirit" was not on Maria's to-do list 25 years ago when she received a message from a medium at a Spiritualist Church, a day that changed her life forever. The medium brought through the spirit of Jodi, a dear friend of Maria's family who died tragically on an Easter Sunday over 30 years ago at just 12 years old.
The loving, gentle message that Maria received from Jodi left no doubt in her mind that her friend's Spirit continues to "live." The experience opened Maria's heart because there is more to life than the human eye can perceive. Maria began taking meditation classes for relaxation at the Spiritualist Church with no intention of becoming a medium.
Spirit, however, had different things in store for her. Through Maria's meditation classes, the Spirit communication door swung wide open. It was a turn of events for which she was unprepared but embraced. As a result, Maria became determined to learn as much as possible about spirit communication to achieve understanding and mastery of the process.
Maria was a long-time member of the Swampscott Church of Spiritualism (SCOS) in Massachusetts. She served two three-year terms as President of the Board of Trustees and chaired the Education Committee. In the fall of 2004, she received her certification in Mediumship. In addition to her past work with the SCOS, Maria served with several Spiritualist Churches throughout New England, including Camp Etna, one of the oldest Spiritualists camps in the United States.
Before beginning her full-time work as a medium, Maria had a busy professional career as COO of a Boston-based non-profit organization. She also has more than 15 years of experience in sales development and marketing in the computer industry, where she implemented computer training programs for Fortune 500 companies.